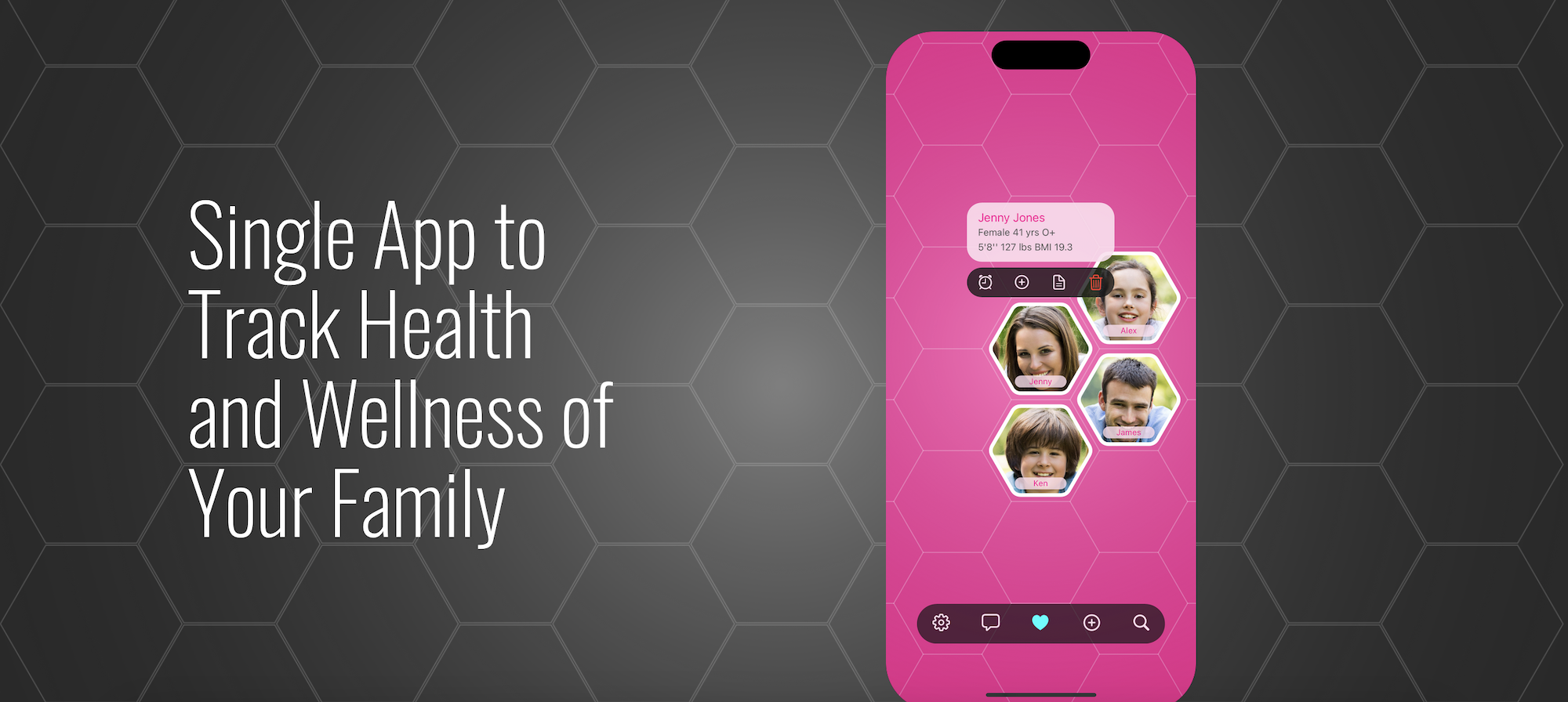 Using too many Health Apps? Consolidate with Capzule.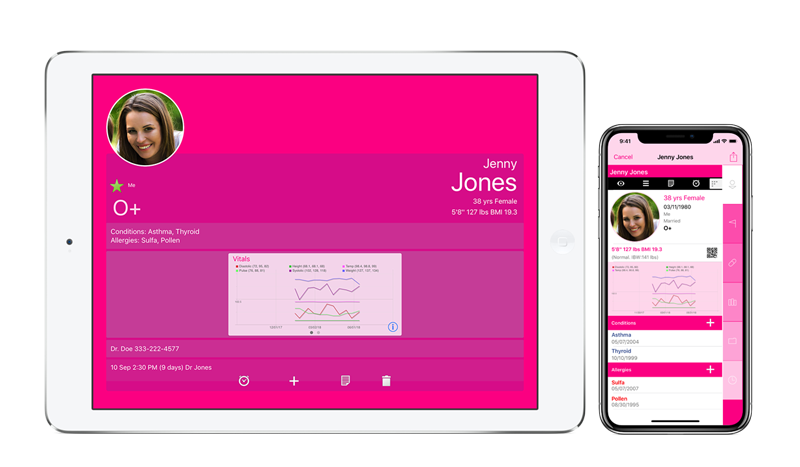 Stored locally on your device.
No web service required.
Data in your full control.
Touch ID Authentication
Today View Widget: My Profile & Reminders
Track Glucose, BP or Custom
Pill Reminders
PDF Summary Report with Graphs
Universal App (iPhone & iPad)
Backup and Restore (Cloud, Email and Computer)
Copy Between Devices & Upload from Computer
iCloud Drive, Google Drive & Dropbox enabled
Merge data between devices
| | |
| --- | --- |
| Dansk . Nederlands . English . Français . Deutsch . Italiano . Русский . Español . Portuguê . 日本語 . 中文(简体) . 한국어 | |
Secure. Always Accessible.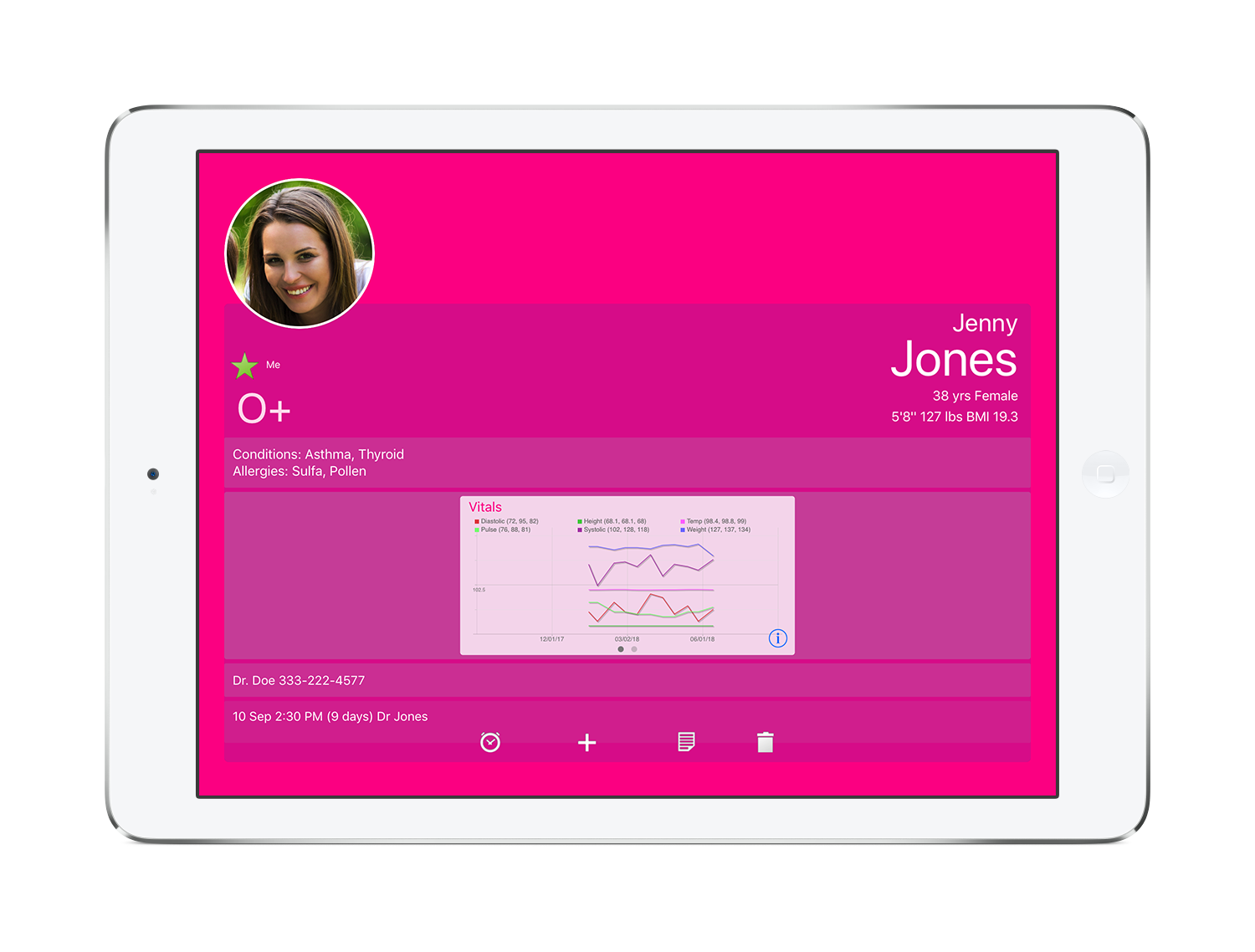 Data is stored
locally
on your device. No web service or internet connection required.
Access to emergency information in QR code and text forms when password protected.
Edit information directly or from any computer over Wi-Fi. Easily Backup and Restore data.
App you would keep forever.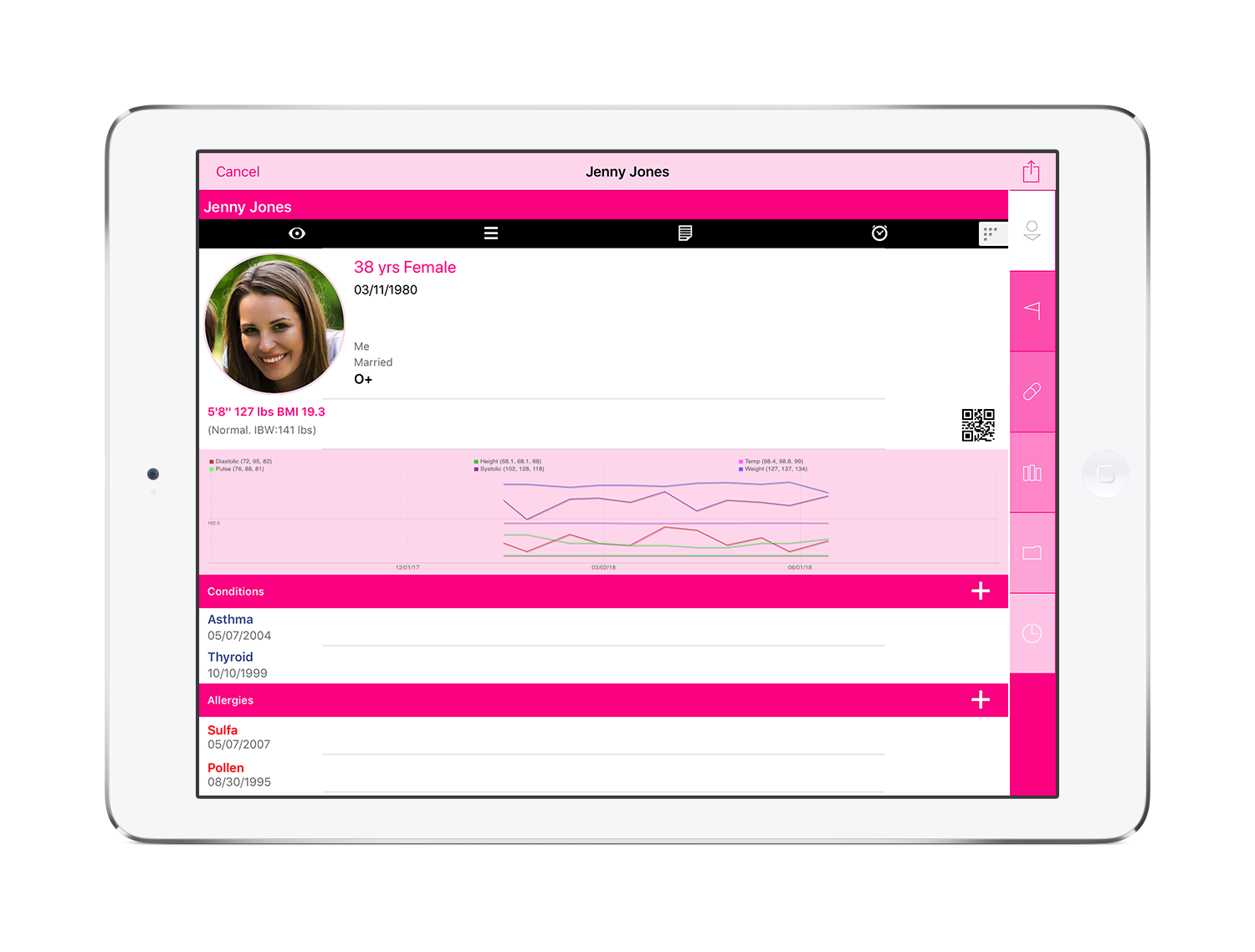 Manage Everything
Track Glucose, BP & more
Pill Reminders
Appointments
Immunization Records
Files, Notes & Images
Medications & Supplements
Physician & Insurance Lists
Track any chronic condition.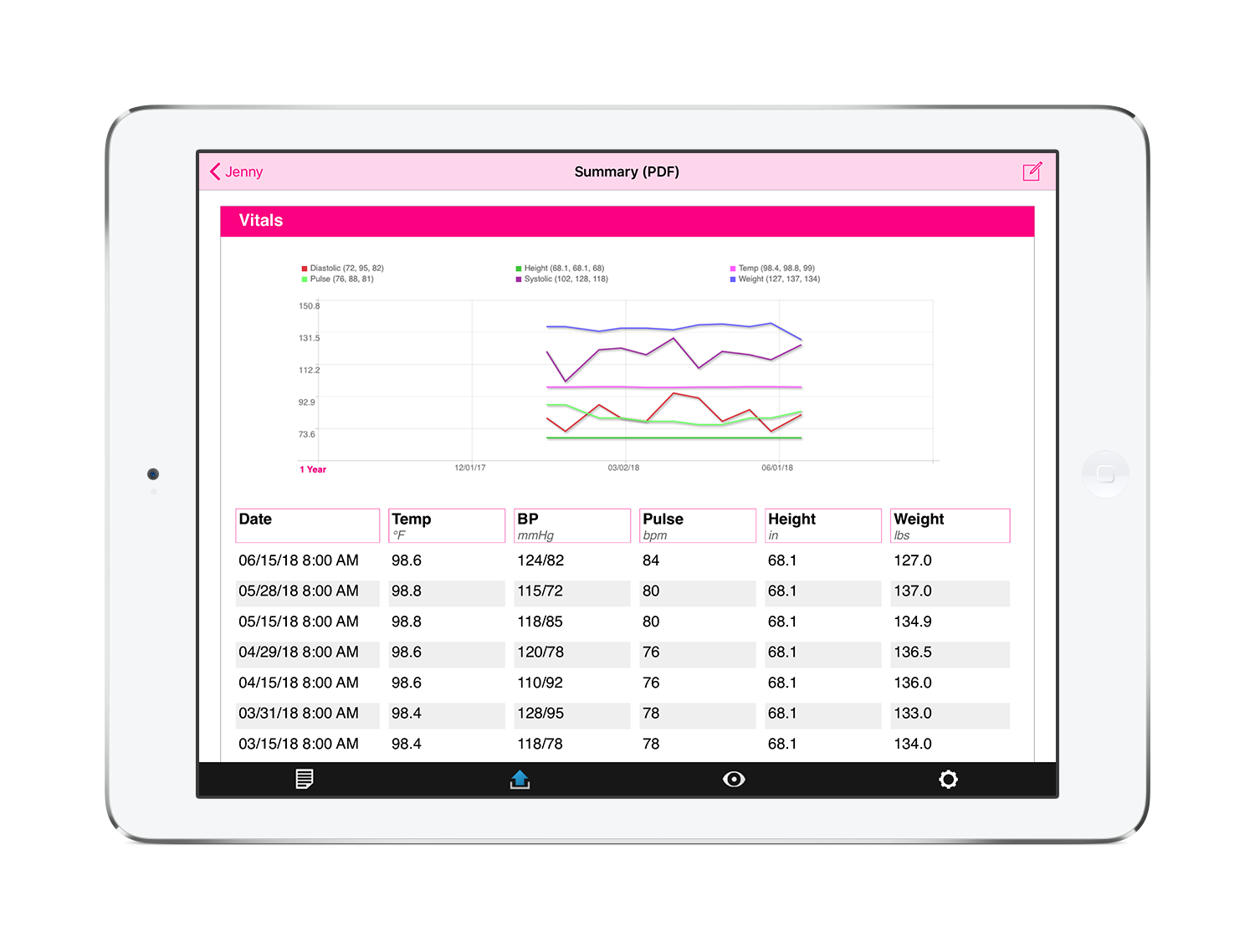 Create personal sets of health monitoring templates to record variations in health conditions, progress of health goals, and other observations.
Now you can replace all those health apps you have for tracking individual conditions with Capzule PHR.
Share with family and physicians.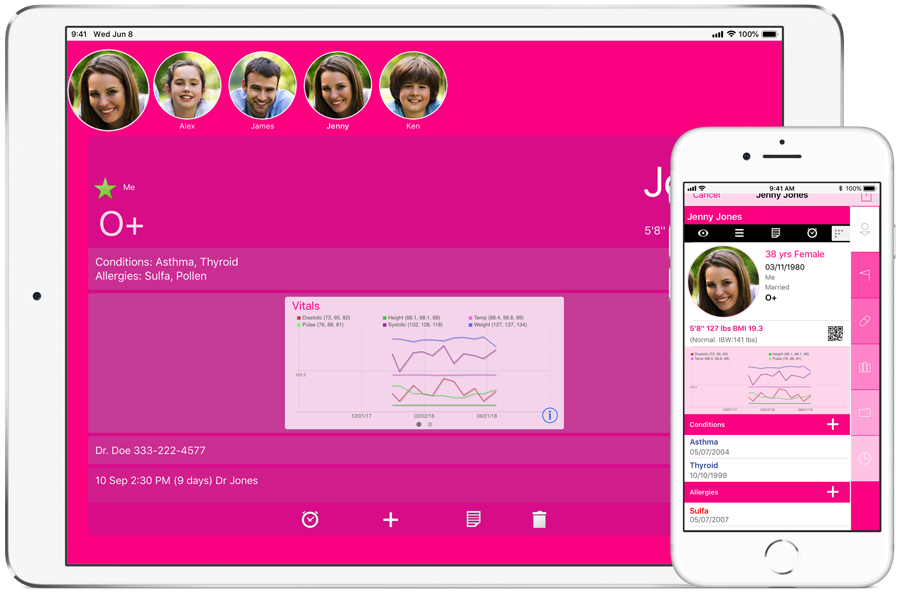 Share data between devices over Wi-Fi.
Family members can carry a copy on their iPad, iPhone, or iPod touch.
Email data and graph to your physician.
Connect, edit and upload files.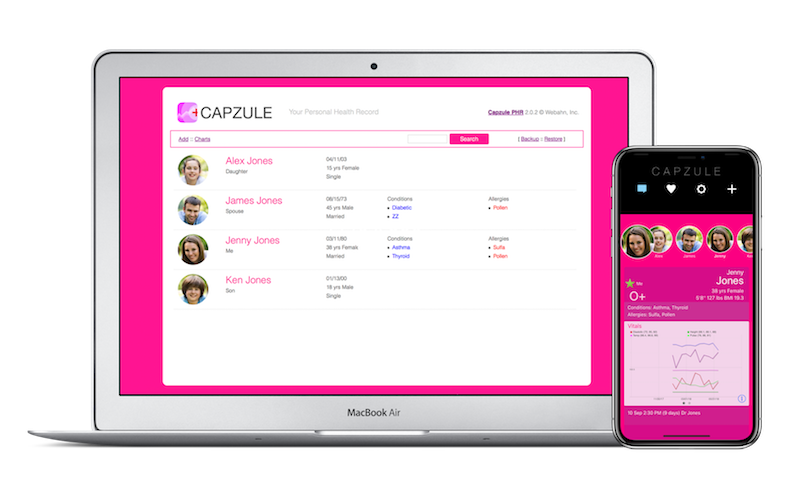 Edit records and transfer files to Capzule PHR over Wi-Fi using any computer browser.
Enable password protection while on public Wi-Fi spots, such as doctor's office or hospital.
Data Visualization Timeline.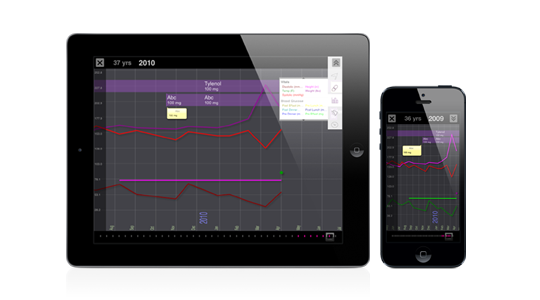 Visualize health data to analyze and compare data and events for any given period of time.
View files, appointments and medications from the Timeline.
Easy Management
Comprehensive personal medical/health records
Keep family, social, and medical history together
Manage physician and insurance information
Enter notes, upload results and files
Medication/supplement section
Maintain immunization records
Enter vitals in Metric or Standard units
Record conditions and allergies
Organized
Categorize Notes and Attachments
Medication Reminder
Store doctor appointments
Create copy of data elements
Notification to alert appointments
Create custom health screening templates
Emergency Access
Set QR codes and/or text for emergency personnel
Scan Using Camera
Scan documents using camera (or select images from device) and save as PDF files.
Backup & Restore
Backup/Restore using Mail app
Use AirDrop, Dropbox or Google Drive
Use any desktop/laptop
Instant Overview
Data Visualization via Interactive Timeline
Summary & Historical Show All views
Summary Reporting Filter
Import & Export
Edit records & upload files from computer
Print or download summary from computers
Import CSV and files from other Apps
Export CSV from desktop/Laptop
Data Visualization
Data Visualization via Interactive Timeline
Analyze line graphs of vitals and lab results
Preferred Graph Selection
Low, High & Avg. values in graphs
Bar Chart support
Share Data
Email flowsheet data in CSV format along with graphs
Email Summary with graphs embedded
Transfer Between Devices
Easily share data between devices of your family members.
Privacy
Password protected
Reset password when password is lost
Capzule PHR © 2023 Webahn, Inc.